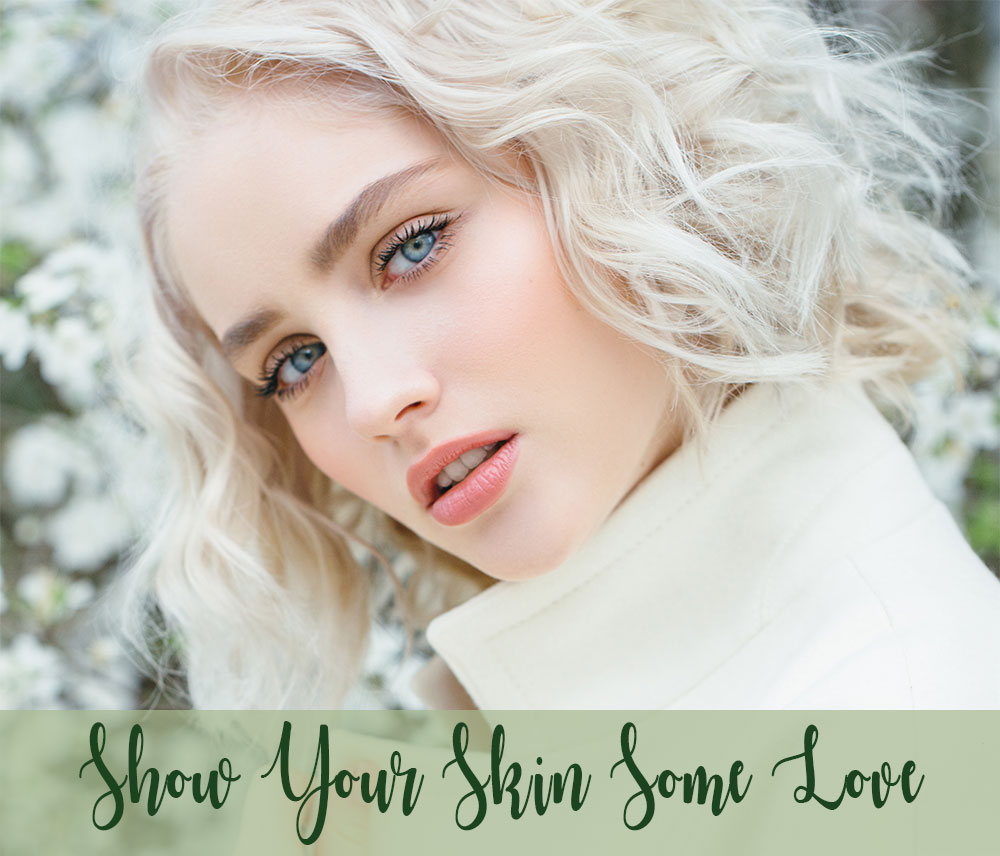 Our skin is actually a very important organ and it deserves the most natural and effective ingredients to keep that youthful glow we all want. That's why we are recommending HB Naturals best organic anti-aging skin care gift set with black seed oil and frankincense.
Give yourself this luxurious facial skin treatment and surprise your favorite relative or BFF with this amazing skin care gift set. Since our skin has major absorption properties and is constantly being bombarded by a variety of harsh environmental elements (like the sun, toxic chemicals, dehydration, and 2nd-hand smoke), it needs constant proper care to stay ahead in the battle of beauty.
Our facial skin has an even higher rate of absorption power than the rest of our bodies. What you put on your face will make its way into your body. So what is a woman to do? We are thrilled to say that we have found the perfect solution to getting that ultimate spa treatment at home for your face.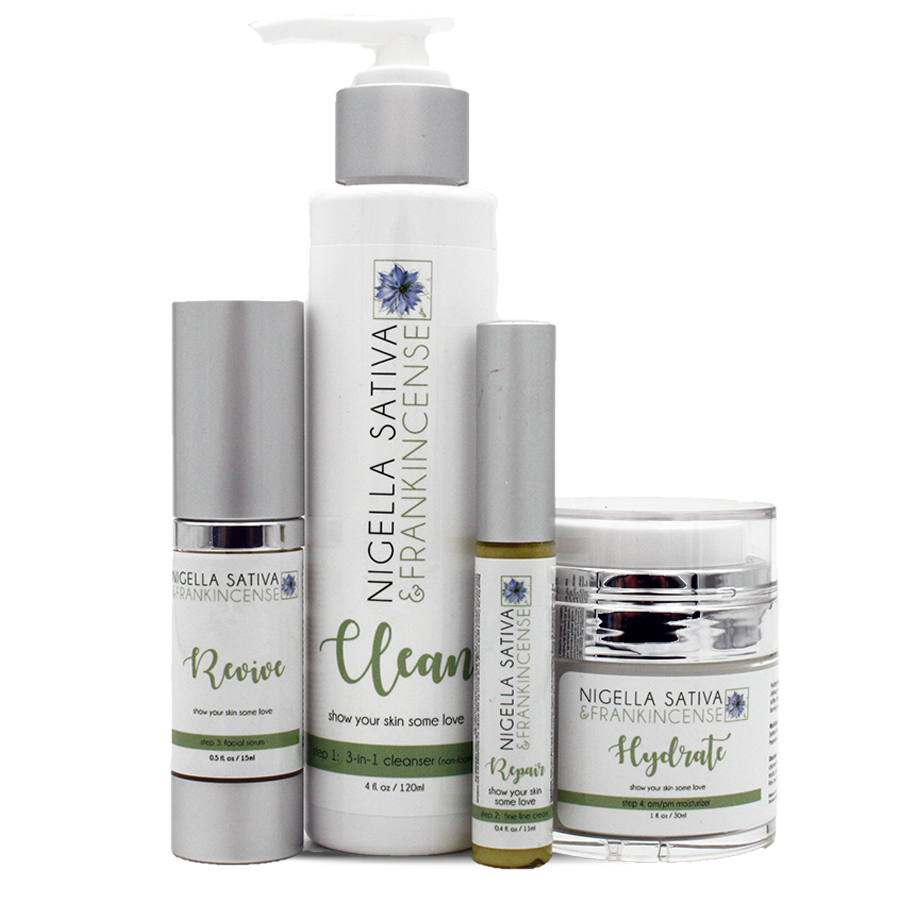 HB Naturals Organic Ant-Aging Skin Care Gift Set Includes:
Hydrate AM/PM Moisturizer is a lavishly creamy, soothing moisturizer that's ideal for everyday use. Its rich combination of natural antioxidants, vitamins, and oils soften and shield your skin from free radical harm. This expert formula performs excellently for all skin types and is great for dry skin.
Clean 3-in-1 Cleanser exfoliates your skin with a gentle but effective blend of naturally-occurring Malic Acid from apples, Tartaric Acid from grapes, and Alpha Hydroxy Acids (AHAs), and Glycolic Acid from sugarcane. Not only does it cleanse but moisturizes and hydrates with Frankincense essential oils and fruit seed oils, while preserving your skin with anti-oxidant rich Black Seed Oil.
Repair Fine Line Cream penetrates skin layers to visibly decrease any fine lines and the presence of wrinkles, giving your skin a glowing, youthful appearance. This super-hydrating cream was expertly formulated to use on your lips and the delicate skin below your eyes. Make sure to focus on any areas of puffiness and at the corners of your eyes.
Revive Facial Serum is another powerful hydrator, which also can reduce inflammation, brighten your skin, and even target specific skincare concerns such as dark spots or deeper wrinkles. The result is your skin will look more luminous. Get started at the link below:
Organic Plant-Based Ingredient Highlights
The crème-of-the-crop ingredients found in the best organic anti-aging skin care gift set by HB Naturals are Nigella Sativa or black seed oil and frankincense essential oil.
The potent compound associated with black seed oil is called "thymoquinone" and it has been studied since the 1960's for its its antioxidant and anti-inflammatory properties.
Frankincense Oil for skincare has been referred to as liquid gold for your face. Studies have indicated that it supports healthy cell functioning, in addition to diminishing inflammation. This powerhouse essential oil for your face has also shown to have "Tissue Remodeling" properties which means assisting in reducing scars, stretch marks, age spots, and wrinkles. WOW!!
The following organic ingredients bring together an amazing combination of plant-based components which put them in the elite class of skincare products.
Apricot Kernel Oil – is a light, fast-absorbing oil is high in Vitamin K, which is known to reduce dark circles. It has strong anti-inflammatory properties, helps soothe and tighten skin, and reduces redness.
Aloe Leaf Juice Extract – Contains a range of antioxidants including Beta Carotene, Vitamin C, and Vitamin E that can help improve natural firmness and elasticity while helping to keep skin hydrated.
Neem Seed Oil (from the tropical Indian lilac tree) – is Rich in Vitamin E, fatty acids, carotenoids, and antioxidants that help protect skin against free radicals that cause signs of aging such as wrinkles and age spots.
If you are looking for an outstanding gift to pamper yourself or someone close to you, you have come to the right place. You will feel the luxury as you treat your facial skin to a vacation of delight that never has to end.
We also have some gift certificates available to those who respond quickly and obtain all 4 items in this gift set. Send us a message.
Here's to strikingly beautiful skin,