Sometimes eating healthy just isn't enough. Health problems and the low nutritional content of our commercially grown foods have forced many of us to look for more effective "healing" options, and we have found one in HB Naturals Superfood Trilogy pack for your mind, body and soul.
Chronic health conditions like diabetes, cancer, heart disease, arthritis, kidney disease and COPD have the ability to rob you of so many of life's pleasures. You might think you are destined to live the rest of your life taking prescriptions from morning to night.
We would never suggest that you just stop your medications, but you need something more. HB Naturals has made available an expertly formulated combination of 3 organic superfood blends to trigger the healing process back into your life.
The Healing Superfood Trilogy is made up of the Mind blend of superfood ingredients that target brain functioning, the Body blend which focuses on nourishing heart functioning, and finally the Soul blend that helps create a better pH balance to help combat inflammation in your body.
HB Naturals MIND Superfood Powder Blend

We are seeing more and more of these heartbreaking stories of our older population suffering from memory loss, dementia and Alzheimer's. The onset of these devastating mind-related disorders is happening at earlier ages now. Studies have consistently been showing that inflammation has a big role in these conditions and can be a part of a wider range of brain functioning problems.

The MIND superfood was purposely formulated to provide 2 things:
Powerful nourishment for the brain and
Help the body combat inflammation responsible for causing memory and cognitive dysfunction.
Customers who have started adding MIND superfood powder to their daily intake have reported increased feelings of happiness, a deeper sense of calmness and improved sleep.
The main organic ingredients include Velvet Bean Eextract, Bacopa leaf extract and Ashwagandha powder and Rhodiola Rosea (all nootropics), Camu Camu, Turmeric root powder, carrot juice powder, and panax ginseng.
HB Naturals BODY Superfood Powder Blend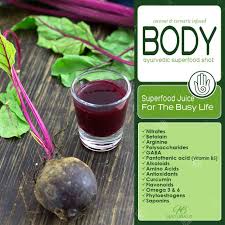 The medical research community is in strong agreement that chronic, low-grade inflammation has been closely connected to plaque build-up in arteries. This build-up is behind heart attacks, strokes, and other types of artery disease.

HB Naturals organic powder BODY superfood blend:
Supplies a potent dose of supplements for your cardiovascular system and,
Helps fight against chronic inflammation with our proprietary high nitrate beetroot (10,000 ppm) juice, coupled with hawthorn berry for maximum nitric oxide absorption.
Nitric Oxide is an important compound that helps your blood vessels relax, which in turn lowers blood pressure. Our customers who are consistently taking this superfood blend are reporting that doctors are lowering their blood pressure medications.
The main organic ingredients include Organic Beet and Hawthorn Berry Powder, Organic Turmeric, Acai, and Indian Gooseberry Powder, Organic Ashwagandha Powder, Organic Astragalus membranaceus (Root) Powder, Organic Schisandra chinensis (Berry) Powder, Organic Camu Camu, and a host of other accompanying superfood powders such as Goji, Mangosteen, Pomegranate, and Maqui.
HB Naturals SOUL Superfood Powder Blend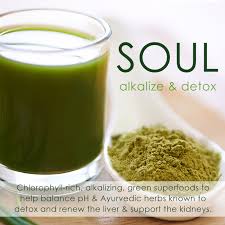 Medical studies have been showing that inflammation plays a big role in many respiratory and joint disease conditions. But now, more and more information is coming to light indicating that inflammation may be at the root of many other serious conditions such as cancer, heart disease, diabetes, hypertension, and unhealthy cholesterol levels.

The key to keeping inflammation at bay is having a healthy pH balance and also supporting the detoxification function of your liver and kidneys.
SOUL organic superfood powder is loaded with:
Chlorophyll-rich superfoods that combat acidity in your system and
Organic herbal extracts proven to support the liver and kidneys.
There is a strong link between your digestive system, your pH balance and inflammation, and so it is no surprise when customers using SOUL experience an increase in energy and less food cravings.
The main organic ingredients include Turmeric Powder, Wheatgrass and Alfalfa powder, Spirulina and Chlorella Powders, and a host of herbal extracts targeted to support liver and kidney health (Phyllanthus niruri, Bhringraj, Guduchi, Tephrosia purpurea, Nirgundi, and Bhumyamalaki Powder.
HB Naturals Superfood Trilogy will do wonders for supporting brain functioning, cardiovascular health and super charge your body's detoxification ability and pH levels for optimum health and immune system building. That's why we simply call them Mind Body and Soul, the Healing Trilogy.
We encourage you to take these easy steps to move out of the clutches of chronically poor health and begin to enjoy life again.