Those constant nights when you just couldn't get to sleep and you ended up being irritated in the morning because you didn't get much sleep ARE OVER. Here's how to get the best sleep using HB Naturals Magnesium Sleep Lotion.
Millions of people have been dealing with poor sleep habits and lack of sleep for years, which also has been shown to contribute to increased health problems. Our bodies and minds need real rest to get recharged and ready for the challenges of each new day ahead. There are a variety of reasons that sleep can be hard to come by.
Does This Sound Familiar?
Are you dealing with a lot of stress from work or maybe even at home? This can be one of the biggest obstacles to good sleep. These are issues that we cannot fix, but as you will see, we have an answer for helping you get the sleep you need. Secondly, if you are a big coffee drinker throughout the day, all that caffeine will disrupt your sleep.
Next, constant changes to your standard sleep time due to changing work schedules or a chaotic circumstances at home can be a real sleep killer. What about pain problems – are you suffering from any chronic pain issues? If you are taking several prescriptions, that can also throw off your ability to sleep well.
Sleep studies are big business now and more people are being diagnosed with sleep apnea. Also, if you are suffering with an anxiety condition, getting to sleep and staying asleep can be a real challenge.
And finally, way too many people are battling "electronic stimulation syndrome" (we made that name up possibly), whereby their sensory receptors have gotten overloaded with the constant exposure to electronic devices.
All these issues have the capacity of robbing you of your precious sleep. Presenting …
What's My Cure?
We were wondering when you were going to ask how to get the best sleep.
Start off with HB Naturals Magnesium Sleep Lotion which provides 300 mg of magnesium per teaspoon, in addition to a variety of organic herbs and essential oils. Just rub a small amount to your neck area and upper thighs about 15 minutes before bedtime. This topical lotion allows for greater absorption and bypasses your GI tract to avoid magnesium's laxative effect. Wooo, thank goodness.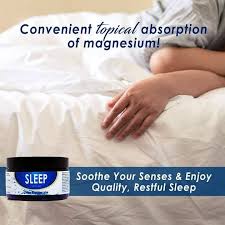 https://shophbn.com/sleep.asp?sponsorsite=747036
Make some changes to improve a regular sleep schedule and add a relaxing routine like a hot bath or soothing music,
Kick your PC and TV and cell phone, but not your partner out of the bedroom,
Please make sure you are getting some regular but simple exercise such as pushups or short walks, and
Put a stop to additional cups of coffee late in the day for you coffee drinkers.
The Magnesium Lotion is about as simple a fix that you are going to find to improve your sleep. The other steps will take a little more work but will still help you to put some bigger ZZZZ's in your life.
We also have a number of gift certificates that we can provide to those who respond quickly. So hurry up, and start getting some good sleep again.