The subject of dealing with intimacy issues is a tough one to discuss but it is a situation that many people are concerned about. So we are here to say, DO NOT GIVE UP, because help is on the way in the form of HB Naturals Sesso Dolce Lotion.
There are a number of factors that can be involved in couples not experiencing the level of enjoyment they would like to when t comes to their lovemaking.
Fortunately, Sesso Dolce is an organic all natural solution to this dilemma that so many couples are experiencing and maybe have even given up on finding an answer.
Sesso Dolce Highlights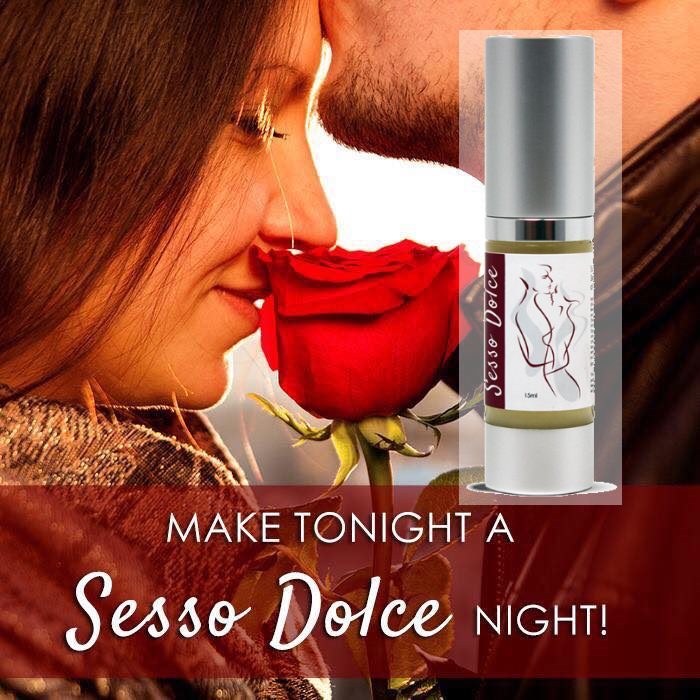 This massage lotion contains a specifically formulated combination of organic essential oils, organic herbal extracts, and soothing massage oils to serve as an all-natural agent to dramatically increase pleasure for both males and females during intimacy.
The ingredients in Sesso Dolce Lotion will intensify those romantic sensations that you only remembered years ago, will increase lubrication naturally, and will spark those longed for feelings of passion and excitement.
While most intimacy enhancement lotions on the market try to magnify sensitivity through ingredients that irritate delicate tissues, HB Naturals lotion will invite your body to a natural state of arousal. This will allow for a much more fulfilling and pleasurable experience.
The essential oils and herbal extracts were selected for their abilities to expand blood flow, create a warming sensation, and to help stimulate a healthy hormone balance naturally.
Some of the main organic ingredients include: chamomile tea, coconut and calendula oil, arrowroot and rosemary extracts, beeswax and aloe vera, and a host of other synergistic accompanying elements. You can review more details below:
Simple Instructions for Relieving Physical Intimacy Issues
Sesso Dolce lotion works best if applied before intimate activity. Higher levels of sensitivity, warmth and arousal will start quickly and can last for over 1 hour. Many users have reported a heightened degree of passion for their partner as well as themselves. In addition to this, customers are reporting that daily use of HB Naturals BODY superfood powder in conjunction with using Sesso, has created some stunning reactions similar to the "little blue pill".
You can check out the superfood Body powder (formulated to boost nitric oxide levels and benefit cardiovascular health) below:
The hormone-regulating properties of the essential oils in Sesso Dolce may also help with symptoms related to menopause like night sweats, changing moods, hot flashes, breast tenderness, fatigue, vaginal dryness, and decreased sex drive.
We encourage you to address any physical intimacy issues that you may be experiencing with this solution from HB Naturals. We also have a number of gift certificates that we can provide to those who respond quickly.
Here's to enjoying your times of lovemaking again,